Plots for sale in Dharwad
The Hexagon – Vaasa Ventures
We are an eminent name in the real estate field, driven by the passion of dedicated professionals who strive to create living spaces that dreams are made of. Dwelling areas that are a cut above the rest where space is an extension of the person.
We at Vaasa, believe that while many, homes can build houses are created by a select few. It has been our constant endeavor to assist our clientele in realizing their dreams by creating homes. Spaces that are not just spaces but radiate and reflect what you believe in with a personal touch, for we believe that "a home is where the heart is."
After completion of various projects successfully, we now bring you, "The Hexagon," with its "six shades of happiness." Make this your 1*Destination where 2*Perfection meets 3*Aspiration giving you the 4*Appreciation that is 5*Captivation for those seeking 6*Relaxation., our flagship project at Dharwad.
A project designed to be spectacular and 'one of its kind' in the region recently designated as Hubli Dharwad smart city. We offer you premium residential plots in the serene locale of Kalyan Nagar, Dharwad. Near the nature-friendly environs of the Karnataka University, Dharwad (KUD) and the upcoming IIT campus.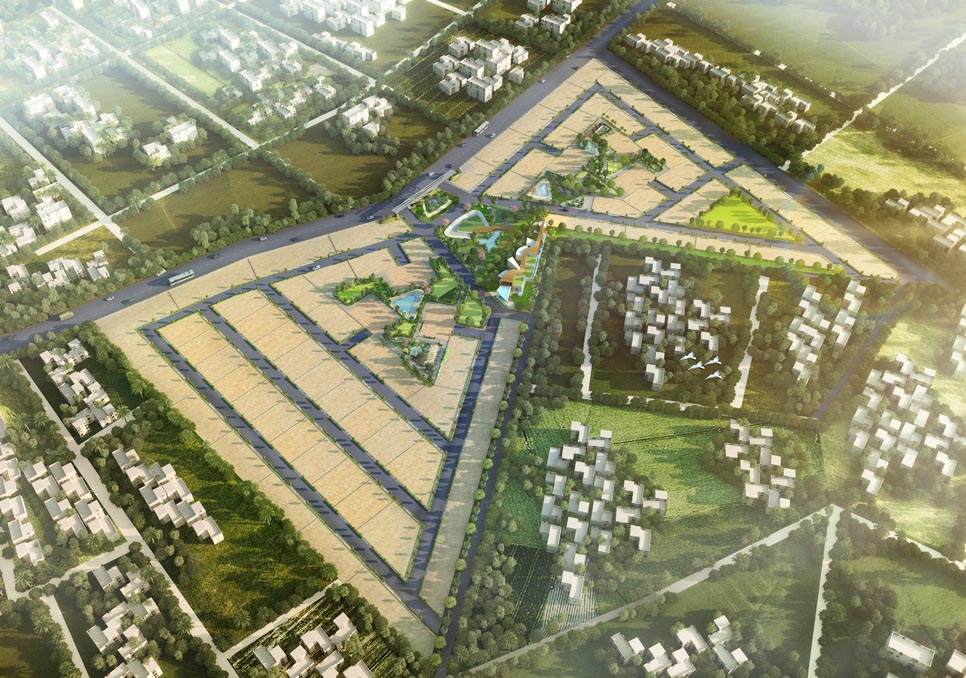 The Hexagon will captivate the people of Dharwad with its spectacular living experience regarding space, ambiance, location, & state of the art infrastructure with modern amenities. Underground Stormwater, Sewage, Electrical and Communication networks are provided. It caters to every little detail expected of a luxurious living space with a dedicated cycling and jogging track, or you could choose to just saunter around at leisure within the 20-acre facility as if it were your own.  It will be the envy of those in surrounding areas.
To own a home is every individual's dream and you will realize that by choosing one of the many NA / HDUDA approved sites/plots in sizes ranging from 30×35, 30×40 & 60×40 that are available at the Hexagon. So come and build your dream abode in the midst of class, finesse, and perfection. Here all that you ever visualized is translated into 'the' place, a heaven, a home that you can call your own. A few large sites have been earmarked for commercial use that will cater to the needs of the 200+ households in the facility and those in surrounding areas.
At this spectacular facility, The Hexagon, it's not just about sites/plots for sale but a whole lot more. This is precisely what we set out to create for you at a location where you always envisioned your home to be.
Stop, relax, this is not a dream; here you will find plots for sale in Dharwad within 30 lakhs. Also available are residential plots of various dimensions at affordable prices below 25 lakhs.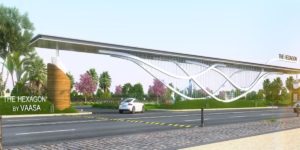 Allow us to walk you through this magnificent facility starting with a grand iconic entrance plaza that will catch the attention of those passing by. As you drive in you will see a state of the art amphitheater, an ideal place for open-air activities such as games, cultural programmes, celebrations or to watch events unfold on a giant screen that can be set up for the purpose for the entire community.
As you drive around you will see a fabulous fish pond and further, what meets the eye is a fantastic butterfly park filled with hundreds of colorful beauties of various hues and sizes, a fascinating sight indeed.
A children's play area with its large lawns and the splendid walking track is bound to make you nostalgic and bring a smile to your face as it takes you back to yesteryears.
An elegant and tastefully created seating area that is serene, away from all the humdrum. An apt atmosphere specially created for our beloved senior citizens to relax, meditate, converse, have group chats, discussions or just spend some quality time with loved ones.
A reflecting pool with its comfortable seating is a perfect place to spend time meditating. The one of a kind gym overlooking a scenic park is sure to floor you. The icing on the cake is the state of the art squash room that will motivate you to indulge in some physical activity and encourage you to get on the road to complete physical fitness.
Here Indoor games do not take a back seat, Table Tennis, Snooker, Chess and a dedicated Cardroom is provided. So make the most of indoor games during fair or inclement weather to give your brain the much-needed stimulation.
A magnificent party hall welcomes you where spirits can be enlivened with a party in the company of family, friends, and neighbors all within the safety and security of the facility. Organise a get together at the green rooms that are available, so don't think twice before letting your hair down.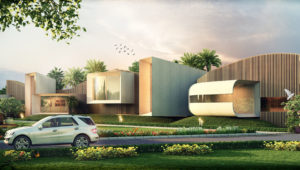 The swimming pool that is so inviting always beckons you to take a dip to invigorate and soothe yourself.
The Zen garden invites you to sit back and soak in the immense beauty all around, which is a treat to the eyes and is sure to lift your spirits with its awesome color palette.
Indeed, we can confidently state that we have a tastefully designed facility with its lush green environment, elegant ambiance and every single design specification is taken care of.
That's not all that we have; we offer you a living space with a landscape that is mesmerizing. Our tastefully designed facility is sure to sweep you off your feet. We give you a dwelling that spells wonder and amazement. Plots available for sale here is the answer to all that you need. It sets to rest all your fears and anxieties that plagued you so far and stopped you from settling for a suitable residence till now.
Are you looking for a perfect home for your family, your place with all you ever imagined it to be, at a suitable location, a place to create an abode of your own?
Well if you are, consider this, we are situated in the upcoming Hubli Dharwad smart city zone, and you will be at the right place, for we are providing you with an option for smart living, in a soon to be a smart city, the ultimate destination for smart people.
Make that all-important decision immediately and treat yourself and the family to an unforgettable dwelling experience at "The Hexagon."
Where living is when you feel it, and experience it.
Plots for sale in Dharwad | Plots for sale in Hubli | Top builders in Dharwad and Hubli | Swimming pool in Dharwad | layout in Dharwad | Land for sale in Dharwad | Site for sale in Dharwad